Interview with Emily Webber: Diversity at conferences
Emily Webber talks at ASAS about 'Communities of practice, the missing piece of your agile organisation'. "I think that hearing from more diverse speakers will help to make our industry more diverse as a whole."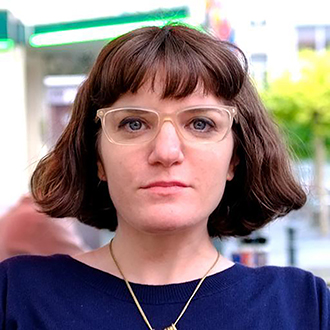 You started a project named the Diversity Charter. At this charter people can read about diversity at events and conferences, they can sign the charter to make a statement and they can learn how to improve diversity at events and conferences. What was your main reason to start this Diversity Charter?
Emily: "The Diversity Charter is a voluntary project I started because diversity is a thing that I care deeply about. I was tired going to events where everyone was really similar. I had been thinking about diversity at conferences ever since I ran my own conference in 2015 where we had almost 50% gender diversity in speakers and audience members. This was great, but I know we could still have reached a more diverse group.
A bit later on I was asked by another organiser about how we created a gender diverse event. I put my thoughts on aspects that affected diversity (not just gender) in a blog post. This post led to some interesting conversations and eventually to me creating the Diversity Charter.
I created the Charter with the intention to help organisers see the value of diversity, highlight aspects they might not have considered before and to give them some tips to create more diverse events."
What does diversity mean to you?
Emily: "Diversity is about bringing voices together that represent different opinions and experience. It gives us insight into knowledge and perspectives we may not have, or may not know we have. It allows us to consider new things from new points of view and allows us to understand things we otherwise might not. It allows us to see what we might not otherwise be able to and make better decisions as a result.
If we want great events with a range of perspectives that create a great experience for everyone involved, then ensuring diversity in the speaker lineup is really important. It's also equally important to have diversity in audience members, they are also part of the event.
There are lots of areas where more diversity will make things better, I chose to keep my focus on one thing, which was events. I think that hearing from more diverse speakers will encourage others in the industry to speak up and help to make our industry more diverse as a whole."
How can visitors help to improve diversity at a conference?
Emily: "This is a tough one, because at the point when the conference is happening then some of this is a bit late. One thing that visitors can do is make everyone feel welcome no matter what they look like, where they are from, what experiences they have or anything else that might make them different."
At ASAS we're trying to encourage diversity by inviting speakers from different countries and genders, by providing a Diversity Ticket with a discount, by setting up a code of conduct and by asking visitors many questions when buying a ticket. What do you think we could do to improve the diversity at ASAS?
Emily: "ASAS are doing some great things to encourage diversity and I am pleased to see all the efforts you are making in this area. However, I am not familiar with the diversity of your audience, so that makes it difficult to comment on that. It's always worth asking if you are doing enough and thinking about it as part of your event retrospective when you have it."
More about Emily
More about Emily's talk at ASAS 2017
More about the program of ASAS 2017